Garden Club of Cape Coral Merit Scholarship Awards

The application process for the 2023 Garden Club of Cape Coral Merit Scholarship Awards is now open! Application information and forms are available at the links below. Please read all application parts and follow the instructions carefully to complete your application. Deadline for completed applications including supporting documentation is Midnight, Friday, February 17, 2023.

Brief History of the Awards: Awards are provided every year by the Garden Club in honor of Marty Ward and Donna Conway.

Marty Ward was passionate about gardening and was active in many different garden clubs for more than 50 years. She co-founded the Garden Club of Cape Coral, and served as: a Director on the Board of the Fort Myers-Lee County Garden Council; an active accredited National Garden Club Flower Show Judge; and an active Florida Federation of Garden Clubs Floral Design Instructor. For the Garden Club of Cape Coral, she: held many offices; served on many committees; became the Senior Advisor on horticulture; encouraged member participation in flower shows; and instructed members in floral design. She was also a proponent of these scholarships.

Donna Conway was a long-time member of the Garden Club of Cape Coral. As Chair of the Club's Ways and Means Committee from 2008 – 2010, the annual March in the Park plant sale and festival was her creation; and it is used to raise funds for these scholarships and for several other community gardening activities. Donna worked diligently to make this activity a success, not only organizing the Club to get it going, but working with the City of Cape Coral to find a venue for it and obtain permits. She was strongly supportive of students who are committed to preserving the environment and who have shown that type of commitment during their high-school years. The funding for one of the scholarships is provided by Donna's family at her request and continues for ten years beginning in 2020.

Purpose of Scholarships: The intent of the Garden Club scholarship program is to find and reward graduating high school seniors who have demonstrated serious interest and involvement in studies and activities dedicated to environmental preservation, horticulture, agriculture, biology/botany, natural resources, conservation or hydrology. Although not a requirement, applicants who have clear future goals in fields such as those just mentioned – either through their college studies and/or for life after college - may be judged more favorably. However, Club members recognize that current serious actual commitment to the environment is likely to resurface as future commitment; consequently, this is given greater weight during judging of the applications.

Award Details: Awards of up to $2,000 to each winner are presented at the GCCC evening meeting in April. Winners should be present to receive their awards. Each award is contingent on acceptance and enrollment at an accredited institution of higher learning. Awards are not based on financial need. Larger awards may be provided to applicants who plan to pursue careers compatible with the purpose of these scholarships.

Eligibility: Applicant must


Be a Cape Coral resident
Be a high school senior
Demonstrate an active and ongoing interest and participation in horticultural and/or environmental issues. This includes classroom and extracurricular activities such as work and volunteer experience.
Have a goal related to the purpose of the scholarships



Timetable:


Application must be emailed by Midnight, Friday, February 17, 2023. It can be emailed to Nora Hoover at: [email protected]
Applications by mail will not be accepted in 2023.

Persons identified as references by the applicant must also email their recommendations by the deadline for the application as noted above.
Notification of award decisions will be made in March 2023.



Judging of Applications: Members of the GCCC Merit Awards Committee will award points in five categories to each application. These points will be the basis for the scholarship awards:


Personal Recommendations – 20%
Extracurricular/Work Activities – 25%
All High School Classes – 25%
Personal Statement – 30%

Instructions:
Applicants have the option of printing the application parts, then scanning to a pdf file or filling out the MS Word document which can be saved or printed as a pdf.
Please return the Scholarship Application, the two references and any supplementary information (such as transcripts) by email to Janice Johnsen at: [email protected] by Midnight, Friday February 17, 2023.


Application Parts

For your convenience you can download the individual application parts. To download the Guidance and Checklist, the Scholarship Rubric, the Scholarship Application and the two Reference Forms, please click on the links below.

Information and Guidance
Checklist
Scholarship Rubric
Scholarship Application
Reference 1
Reference 2


Congratulations to the winners of the Marty Ward Memorial Merit Awards and the Donna Conway Memorial Award for 2021!

Read the full details in the Merit Award Winners Press Release.
2021 Marty Ward Memorial Merit Awards and the Donna Conway Memorial Award



Read the full details in the Merit Award Winners Press Release.
2020 Marty Ward Memorial Merit Award Winners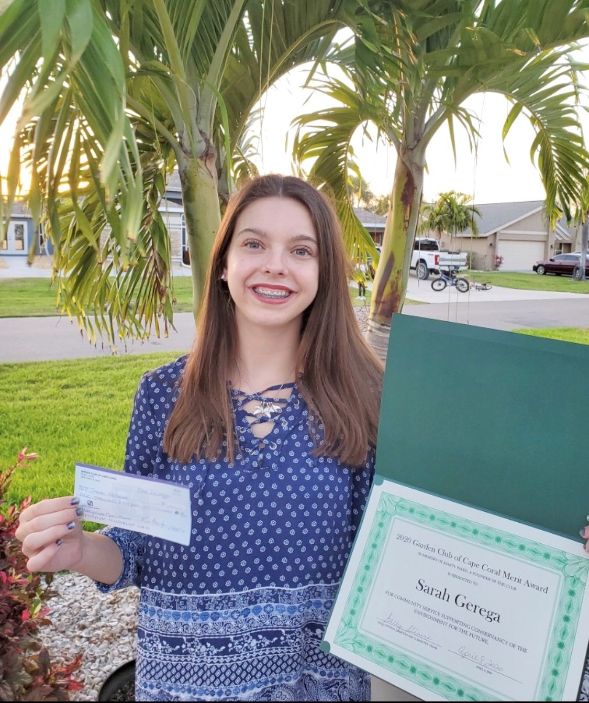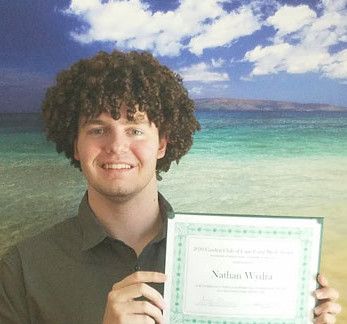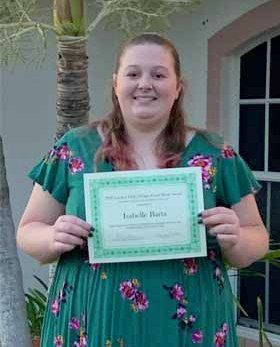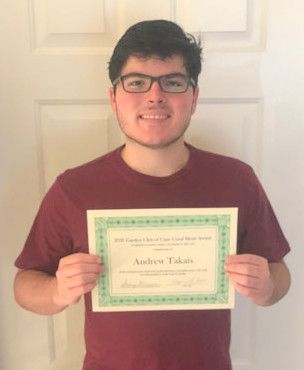 Past Winners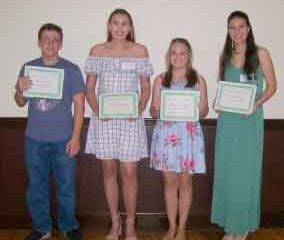 Thomas Cramer – Winner of the 2020 Donna Conway Award